Damsons have been grown and harvested in the Lyth and Winster valleys of Westmorland (now Cumbria) for many years. Right up until the last war on Damson Saturday in October, Kendal was full of carts selling fruit in the streets. Up to 80 cartloads at a time were taken to the railway station at Sandside or the Lancaster Canal at Hincaster heading for the jam factories in Lancashire.
The orchards of the Lyth Valley are unique. Damson trees surround farms, growing beside stone walls and hedgerows, producing frothy white blossom in spring and the distinctive tasting purple fruit in late summer. The trees are often covered in lichen and tend to be leggy.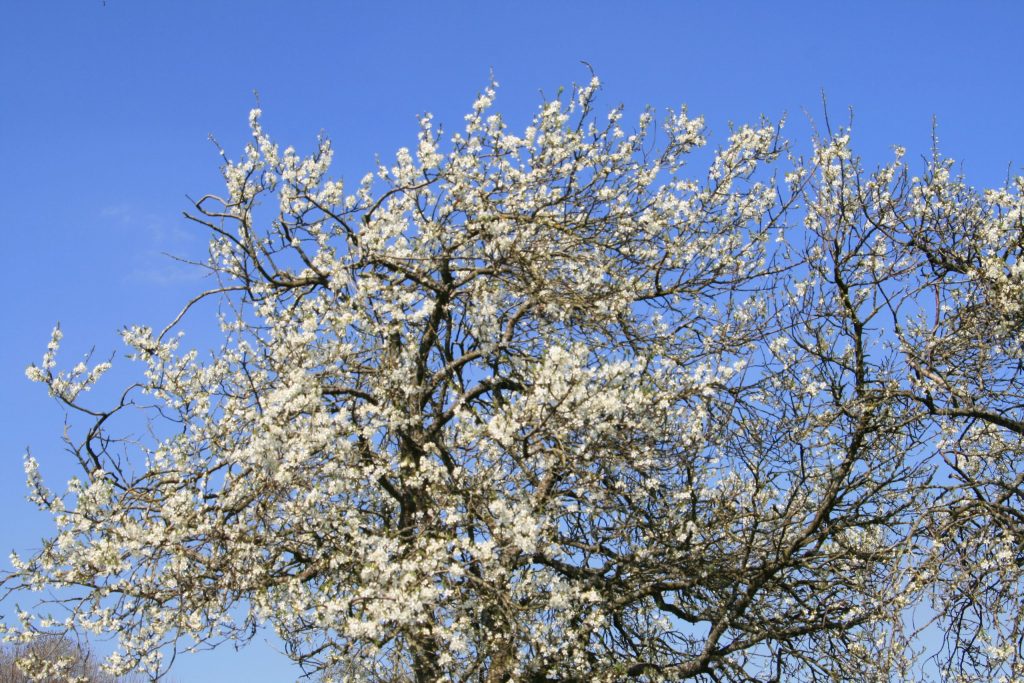 Picking the fruit is a skilled job because the branches are brittle. In a bumper year experienced pickers have been known to harvest 250kg in a day.
The Westmorland damson is a prune damson, generally smaller and with a sharper flavour than other varieties. The name damson may have a link with the area around Damascus and damson trees have been found at Roman campsites in Britain. Certainly the Vikings knew them, as damson stones have been unearthed at excavations in York.
If you travel with us on one of our trips that go through south Lakeland in the Spring then you may be lucky enough to see the damson blossom for yourself or maybe even the damson themselves in late summer.