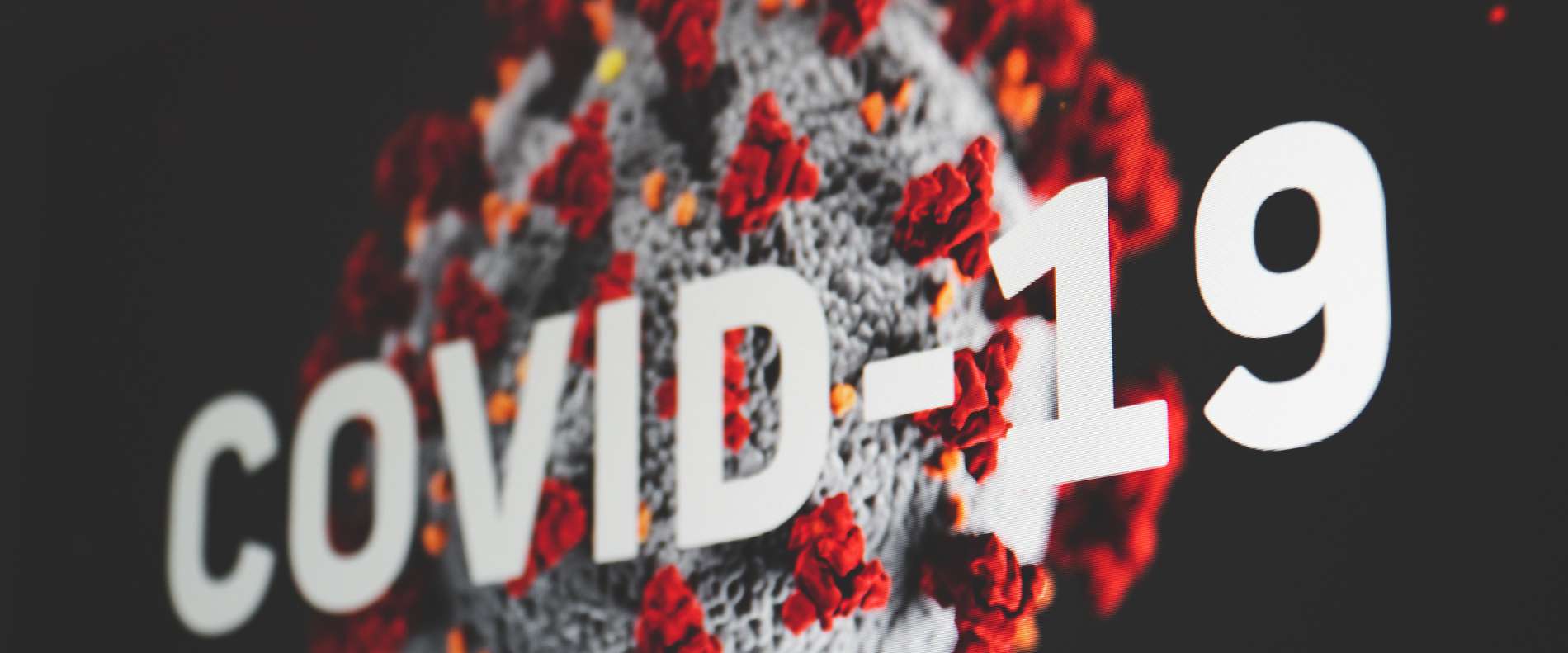 Like so many other businesses here in the Lake District, English Lakes Tours has been through many months of closure due to the Covid-19 pandemic which has had a profound impact upon our staff, and our company revenues.
As we re-open again, we can offer you some very special Lake District experiences. We have thought long and hard about what these experiences should be, listened to your feedback about what you would like to do and what would make you comfortable on a day tour.
Tours
We took a decision very early on when we closed down that when we re-opened, we would be doing the right thing for our customers, staff and the local communities in which we operate. We have made decisions which do not try to recoup our lost revenue. Instead, we are doing what we believe is the right thing to do as well as making your day out as safe and enjoyable as possible.
We have completely changed the content of many of our tours by slowing things down and giving you more time off the buses.
In the wide-open spaces of the Lake District countryside it is easier for social distancing and, at the moment, you can enjoy a unique opportunity to explore the culture and history of the Lakes without the usual crowds of overseas visitors. Our current tours now let you re-connect with nature or enjoy a mindfulness walk to re-awaken your awareness of the world around you and set your senses tingling with new sights, smells, sounds and feelings. We want you to experience the unique atmosphere of the stunning Lake District scenery and breathe in the beautiful, fresh Lake District air.
We haven't forgotten your best friend either and so some of our tours have been designed to be dog friendly. You can get the great guided experience which makes all of the difference and bring that important four-legged member of the family with you knowing that we are doing everything that we can to keep you safe and have a very special Lakes experience.
Here are some other changes that we have made so that you know what to expect when you come on tour with us:
Drivers and Guides
We want to do everything that we can to minimise the risk of infection to you, to our Drivers and Guides, to friends and staff at any attractions we visit and also to the wider Lake District communities in general. To do this we have introduced some extra measures which are unique to our company.
Each tour will always have Drivers and Guides from the same social bubble to minimise the risk of contamination by lowering the number of people from different households who are involved with the tour.
Before every tour departs from base, our Drivers and Guides are asked whether they feel ill or have any of the symptoms of COVID-19. Their temperature is taken with a non-contact infrared thermometer. If they have a high temperature or are showing signs or symptoms of COVID-19 they will be withdrawn from the tour and asked to go for a test. They will never knowingly come into contact with you as a passenger or anyone working or living in the wider Lakes community.
All of our Drivers and Guides are provided with gloves, face masks, Dettol antibacterial wipes, Dettol spray, clean cloths and hand sanitiser so that they can practice good hygiene and keep surfaces clean both on and off the bus. We have deliberately chosen not to use harsh industrial cleaners in order to avoid any danger of allergies or reactions from them and to minimise any risk to farm animals, wildlife or plants if used on surfaces off the bus such as gates or railings. After research and due consideration, we decided to use Dettol products to clean touch points and surfaces because it is a common household product which we hope will reduce any risk of allergies and reactions and because it claims to kill off germs and viruses, including other Covid-type viruses. Further details can be found on their website.
Face masks may be compulsory for you and our staff on the bus, dependant upon the Government's advice at the time you travel. More importantly, the Driver/Guide compartment has been made completely separate from the passenger compartment so that there are two zones or 'bubbles', we have provided more details of how we have done this in the 'Vehicles' section below. However, when off the bus our drivers and guides must maintain a social distance of 2m from passengers and the general public wherever possible. In order to protect you, other visitors and the local communities, Drivers and Guides will wear company face masks in any buildings or enclosed spaces, as required by Government advice
Our Drivers and Guides are trained on all of our procedures which they will need to follow, including those regarding cleaning the bus in order to avoid contamination of the passenger compartment. They are regularly consulted on how you feel about our procedures and measures and they have the opportunity to feed back any issues which may arise or any comments you may have. If we make any changes, we will ensure that they will be updated and re-trained if necessary.
Vehicles
We have spent many hours looking at what changes we could make to our vehicles to ensure that we are complying with Government guidance and do everything that we can to minimise any risk to you and our staff on our tours. After some experimentation and a few prototypes, we have made changes to our vehicles which have been approved by our insurance company and the South Lakes District Council with whom we are licenced.
We have inserted a flexible, clear, protective screen with a good air seal between the Driver/Guide front part of the minibus and the passenger back two rows of seats including the side sliding doors of the minibus. This separates the minibus into two distinct areas which do not have anything common between you as a passenger and the Drivers and Guides, in order to avoid cross-contamination as much as possible. The Drivers and Guides operate exclusively in their front part of the bus so that you can enjoy the back part of the vehicle.
Cleaning and maintaining a hygienic environment is very important to us. Prior to every tour, the Driver and Guide compartment is cleaned and all hard surfaces are wiped down with Dettol spray and clean cloths. (For an explanation about why we are using Dettol, please see the information and website link we have provided in the third paragraph of the 'Drivers and Guides' section of this document above.)
Your compartment of the vehicle will also have had a thorough cleaning throughout before it leaves for your tour. All hard surfaces and windows cleaned thoroughly with Dettol spray and clean cloths.
We were concerned about using strong chemicals or sprays and misting devices on the seats and fabric surfaces in your compartment of the bus and so we had several sets of washable seat covers especially made for both sets of seats in your passenger part of the bus. These seat covers, including the separate head rest covers, are replaced with clean ones before every tour so that they are fresh and totally unused since they were washed. Similarly, we have taken out the plush carpeted floor mats and replaced them with rubber floor mats which can be decontaminated more easily. Again, we have bought several sets which are thoroughly cleaned after use and clean, fresh ones are inserted before your tour bus departs to collect you.
The flexible screen between your compartment on the bus and that of the Driver/Guide will also have been cleaned with Dettol spray and clean cloths. Whether used on a previous tour or not, the step will also be cleaned as will any hard surfaces in the luggage compartment. The outside of the vehicle will also be cleaned, paying particular attention to doors. Naturally, any rubbish will have been removed prior to cleaning and disposed of in a suitably hygienic manner.
To avoid touch points common between you and the Driver and Guides and to avoid cross-contamination, we have colour coded the door handles on the bus. The Driver and Guide door handles at the front of the bus and the tailgate handle are coloured red signifying that we do not want you to touch them. Your sliding door handles on the bus are coloured green. Drivers and Guides will only touch the red handles, not the green.
In a similar way, your seat adjustment controls and the seat belts in your compartment are coloured coded in green.
The Drivers and Guides will not touch anything in the vehicle colour coded green whilst on the tour.
The tailgate/luggage/boot door handle is colour coded red which means that your Driver or Guide will open and close it for you. This enables you to stow away any coats or bags which you bring with you on the tour without the risk of any cross-contamination as the internal luggage area at the back of the bus is designated as a green coded area and will only be touched by you.
Don't worry though, before you get into the bus your guide will explain about the handles, colour coding and other safety procedures we have introduced for you.
To make sure that you don't miss anything on the tour, your guide will be providing a commentary whilst the bus is moving via an audio system which you can control individually without anyone else touching it. Again, easy instructions on this will be explained to you by the guide in the safety briefing before the tour starts.
To keep you and the Drivers and Guides comfortable on the bus, air flow through the vehicle will use two separate paths with the air conditioning being used and controlled exclusively by you in your compartment only. No air will pass from the separate Driver/Guide part of the bus into your part of the bus when using the air conditioning. This will prevent the cross-contamination of air between the two compartments. There are also windows which you can open for lots of fresh air in your part of the bus.
So that you feel confident, clean and fresh when you are on the vehicle, a hand sanitiser will be provided for you on the vehicle and the Drivers and Guides will have their own individual sanitisers.
Passengers
When we arrive at the pickup point for the tour, you will be greeted by your tour guide. They will ask if they can take the temperature of each member of your group/bubble/family individually and remotely using a non-contact infrared thermometer. They will also enquire whether any of you have any of the symptoms of COVID-19 or are feeling unwell. If anyone feels unwell or their temperature is high then the tour will not go ahead.
Before you get onto the bus, your Guide will explain the safety procedures about the red and green touch point zones and the procedures for getting on or off the bus when we stop at a location.
You will be reminded of social distancing requirements and the need for masks and hand sanitiser or gloves when entering buildings and enclosed spaces. For reasons of comfort, any personal health reasons or allergies, we would prefer you to bring your own face mask and gloves to use on the tour. However, if you do not have a mask or gloves then your Guide will provide them although we will remind you of the need for these before you meet the tour vehicle.
At the safety briefing before your tour starts, your Guide will explain the procedures about how to get off and on the bus when the vehicle stops at a location. This is to ensure that you are kept as safe as possible at all times from hazards such as traffic, animals, weather conditions or crowds of people where social distancing could be an issue. Your guide will get out first and then indicate to your group when you can get out and where you will need to stand for the commentary, maintaining social distancing at all times. If necessary and where appropriate, your guide will also explain what the procedures are for accessing any facilities such as the toilet or shop at a location.
Before departing on the tour, your guide will also explain how the air conditioning and audio systems work so that you can control them independently.
Should you or anyone in your group/bubble/party feel ill whilst on tour then the Driver will take the whole tour to the nearest hospital for appropriate action to be taken. The Driver and Guide will also request an NHS Covid-19 test at that time.
To maintain hygiene standards, food or drink should not be consumed inside the Passenger compartment.
The Lake District is a beautiful location to visit and an exhilarating place to explore and experience. For general health and social distancing reasons, your guide will encourage you to spend as much time off the vehicle as possible and in the fresh air, regardless of the weather conditions. Unnecessarily prolonged periods in the vehicle will be discouraged.
As Government guidelines are updated, so then will these procedures.
We want you to enjoy traveling with us and to feel confidant and comfortable that we are doing everything that we can to minimize any risk for you. If you have any questions or queries, we will be happy to discuss them with you.