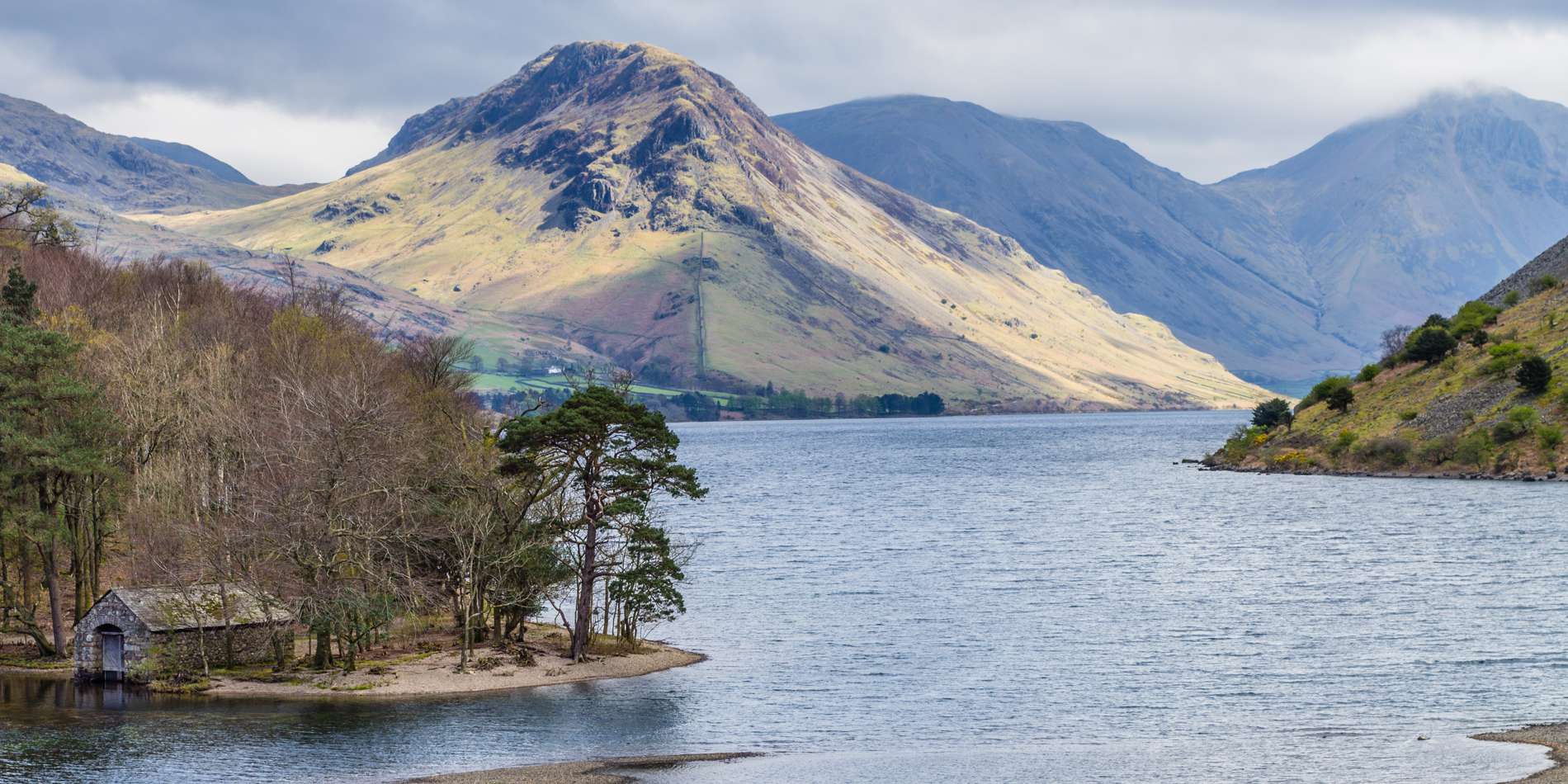 Terms used in these Booking Conditions
The use of the terms 'Us' and 'We' refers to Heritage Tours Ltd, 70 Grayrigg Drive, Morecambe, LA4 4UL. English Lakes Tours is a trading division of Heritage Tours Ltd.
The terms 'You' and 'Your' refers to the person booking the tour or any member of their party.
The term 'Tour' refers to the tour for which payment is being made.
The term 'Attraction' refers to any house, museum, boat, train or historic location visited on a tour.
The term 'Staff' refers to our own staff or any staff from third party suppliers to us.
Bookings
Bookings are not accepted and no contract exists until we have received either payment in full or an agreed deposit for the tour and we have returned a confirmation of booking to the person making the booking. Nothing in these conditions affects your statutory rights and these conditions are effective to the extent that the law permits.
All bookings are accepted subject to the following conditions:
Payment
All tours must be either paid for in full or an agreed deposit at the time of booking.
Full payment for tours must be received at least 30 days before your tour departs.
If full payment has not been received at least 30 days before departure, we will assume that you have cancelled your tour and proceed with the cancellation according to the clauses shown in the relevant section of these booking conditions.
Change your booking date and/or tour
If your circumstances change and you need to move your booking date, then provided that we have availability on your new date and you are at least 24 hours before your original tour departure, we will change it at no cost.
If you wish to change the actual tour to another one, then again, if we have availability for the new tour on your requested date and you are at least 24 hours before your original tour departure, we will make that change. If the cost of the new tour is more than you have already paid, you will be required to pay the difference at least 30 days before the new tour departs. If the new tour departs within 30 days of your change, then you will be required to pay the difference immediately. If the price of the new tour is less than you have paid, we will refund the difference using the same mechanism that you used to pay us.
To make either of these changes, the person who has made the booking must email tours@englishlakestours.com with your request. Please ensure that you give us the full details, especially your existing booking reference.
Cancellation by you
Any cancellation must be made via email (to cancellations@englishlakestours.com) by the person who has made the booking.
A 'no show' on the day of the tour will be treated as a cancellation by you.
You must be at the the chosen departure point at the time we specify in your confirmation of booking at least 10 minutes before the allocated departure time. We are unable to wait for you, so if you are not there it will be assumed that you are a 'no show' and your booking will be cancelled.
Bookings that include rail travel to and from our minibus departure point are non-refundable.
If your booking does not include rail travel, then, depending on the date we receive your written confirmation, the cancellation charges per tour are as follows:
Up to 24 hours before you are due on the tour - no cancellation charge, a full refund will be given.
Within 24 hours of the tour commencing - cancellation charge of 100% of the amount you have paid us.
You have the choice when you cancel to either have the money you have paid converted into a credit which you can then use at a later date to rebook or to have a full refund.
Any remaining money due to you will be refunded using the same mechanism that you used to pay us.
Cancellation by us
We reserve the right to cancel the tour for the following circumstances:
If we feel that the weather on the day or any other situation beyond our control may endanger your safety on the tour.
We have insufficient numbers of people on the tour. We will always endeavour to run the tour but if the numbers booked are very low we may be unable to do so.
If illness by staff prevents us from providing the service we have promised.
If your booking includes rail travel and we are informed by the rail company that your train has been cancelled.
If we do cancel your tour, we will refund 100% of the money you have paid to us for the tour in full using the same mechanism that you used to pay us.
Liability
Specialist Heritage Tours Ltd accepts no responsibility or liability for any loss or damage suffered by any visitor to any of the attractions listed on this website arising out of any booking or any visit to such attractions.
We always endeavour to deliver visits, sailings and similar items as described in our product descriptions, however, since these are provided by third parties that are outside of our control, we may not always be able to. We cannot accept any liability for any variations we may have to make to the tour itinerary in these circumstances.
We cannot accept any responsibility for any property that you leave behind at an attraction or on any transport.
We accept no responsibility for and shall not be liable in respect of loss, damage or any additional expenses or changes caused by 'Force Majeure' events such as strikes, political unrest, war, terrorist activity, industrial disputes, government action, natural disasters, fire, flood, snow, pandemics, closures of rail stations or roads or events beyond our control including the cancellation of a show or event, or adverse road conditions. Any other liability of Specialist Heritage Tours in respect of your tour (other than for personal injury, illness or death) shall not exceed twice the basic price of your tour.
Disruptive behaviour
We expect all our clients to act in a considerate manner to each other and staff. If, in our opinion, this request is not observed, we reserve the right to terminate that person's tour. In these circumstances, we will not be liable for any costs or expenses incurred by them or any compensation as a result of this decision, nor will that person be entitled to any refund of monies paid to us. If that person's actions damage, delay or disrupt the tour or company property then you agree to indemnify us fully against any claim made upon us or by us which results from those actions.
Damage and Loss
You will be liable for the cost of any loss or damage to any attraction visited, including fixtures and fittings if the loss or damage was caused by yourself and/or any member of your party, or if you incur us in any additional expense as a result of your actions.
Third party memberships
If any of your party takes advantage of the lower prices we offer for third party memberships then they MUST bring the original membership cards with them on the day as they will be required at the entry points for relevant attractions. No substitutes will be accepted.
If you do not have your original membership cards with you then you will be unable to enter the properties that are included in your tour.
Alterations to tours
Prices and routes are subject to change without notice and we reserve the right to alter tours for operational reasons.
Website accuracy
All information provided on this website, is believed to be correct at the time of the last update to the relevant page. We have made our best efforts to ensure that all the information that appears on this website is accurate, however, Specialist Heritage Tours makes no warranties, express or implied as to its accuracy, and accepts no liability relating to its use. Further, Specialist Heritage Tours does not accept liability for any errors and/or omissions and reserves the right to change the information published at any time without notice.
Complaints procedure
If you have any cause for complaint, you should report this immediately to your tour guide so that they can attempt to solve the problem for you. If they fail to rectify the complaint then please put your complaint in writing to us within twenty eight days of your return from the tour. If you do not comply with this request, you may hinder our ability to investigate and rectify which may affect your legal rights. Any correspondence should be addressed to Customer Services, Specialist Heritage Tours Ltd, 70 Grayrigg Drive, Morecambe, LA4 4UL
UK Laws
It is your responsibility to ensure that you comply with UK laws. This contract is governed by English law and is subject to the jurisdiction of the English courts.
Copyright © English Lakes Tours 2023, All Rights Reserved