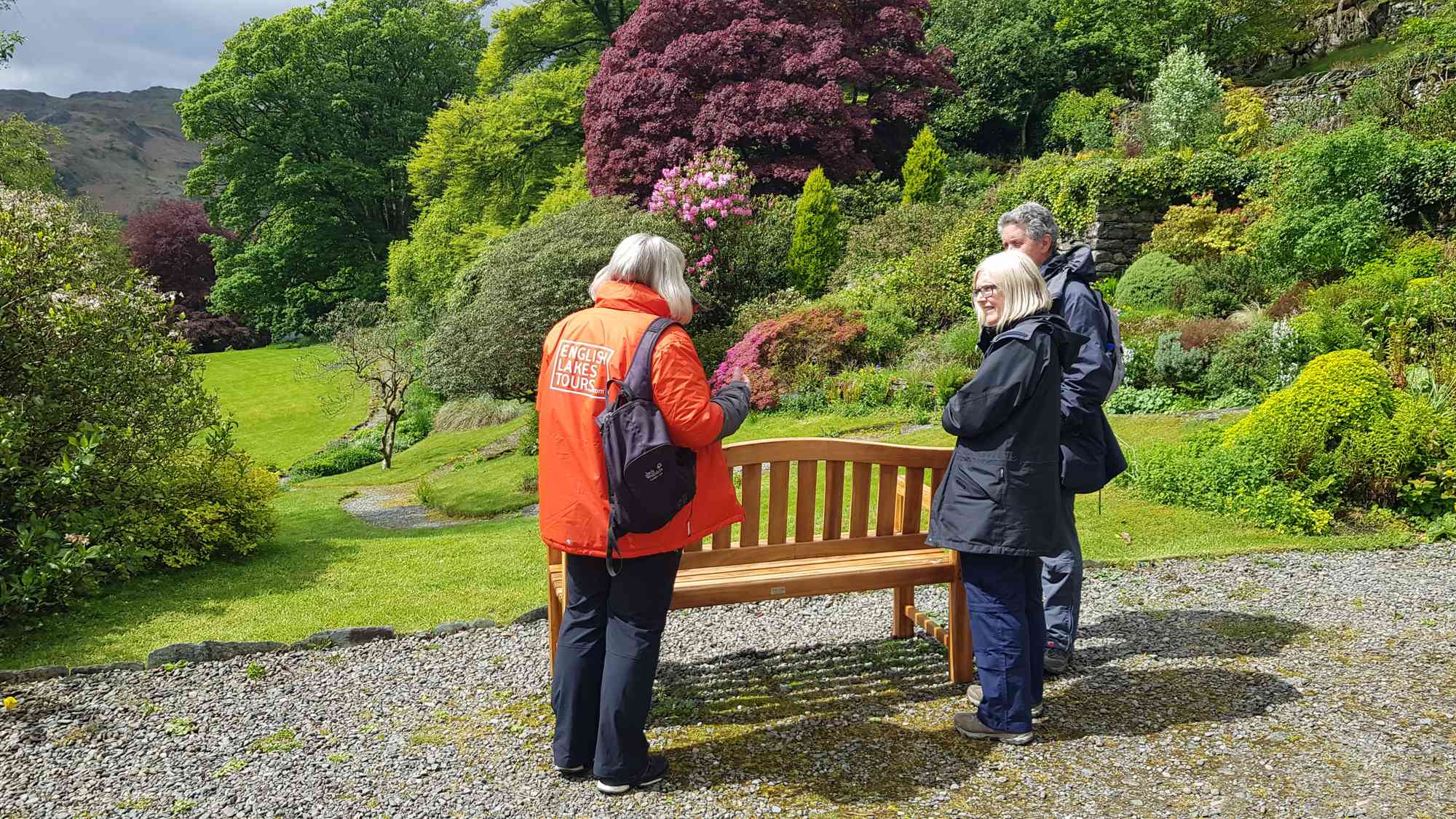 Who are English Lakes Tours?
Well, we are a small, family-run business which officially came in to existence in May 2018 but our story goes back further than that. After decades of showing friends and family around the Lake District, our founders, Tim and Gill, took the opportunity fate offered to them to change careers and set up English Lakes Tours so that we can now show everybody around the Lake District. So far, despite the recent challenges of a global pandemic, our tours have been extremely popular as you can see from our reviews.
What do English Lakes Tours do?
Having evolved over years of showing the Lakes to friends and family, we have developed our own unique type of tours. We still regard you, our guests, as friends and deliberately keep the groups small, around 6 or 7 and to a maximum of 12 for larger, organised groups. This is perfect for creating a unique atmosphere conducive to getting to know each other, chatting and discovering the area with our guides who really enjoy their days spent with you. As you have probably guessed, we are a specialist tour company; touring is what we exist to do. We care deeply about the quality of our tours and so our team of drivers and guides do not operate a taxi service, their expertise and training would not be utilised to their best advantage. Nor do we do airport transfers, church-to-hotel wedding transfers or any other type of shuttle transport services because we have always been a tour company, first and last, from day one.
How do we operate our tours?
Having never been a bus or taxi company, we have always approached our tours from a unique point of view, centred on our guests' experience. Way back when we were showing friends around the Lakes, we discovered that the best way to create a tour is to do the one we would like to do. Over the years, this proved to be really successful and we still do it today for you.
When we create a tour, we do months of research, include the iconic bits but also the unusual, just as interesting bits that nobody else does. We find the best views, include the best locations and give you all the best info, insider tips and stories. Routes are travelled at different times of day and in different directions; venues and attractions are visited so that we can be sure you get the best experiences; we check out the cafes, bars and restaurants so that we can take you to places with great food and atmosphere. We feel very strongly that our relationship with the Lake District, the people and the places, the wildlife and environment is extremely important. We always try to tread lightly on environmental issues and we respect the privacy, property and lives of the local people to make sure that you get a warm welcome wherever and whenever you go.
We also believe that we should put something back into the local economy and not simply take for our own profit. We support many local charities, organisations and societies because without them as our "partners" we would have no venues to visit, no nature to wonder at and no specialist expertise to draw upon to enable us to create outstanding tours for you.